News
Cross Road's executive director, Steve Rumbley, wins Community Leadership Award
Click here to read the article.
34th Cross Road Anniversary Celebration has been postponed at this time
Red Cross Blood Drive - October 27, 2017
2:30 - 6:00 p.m. CRRC Main Center Activity Room
Benefit for CRRC Residents - October 28, 2017
Lauren Regan's Asheboro/Randolph Chamber of Commerce Student L.I.F.T. project (Leadership Information For Tomorrow)
8:00 a.m. - Noon at Cross Road Baptist Church Christian Life Center, 1566 Old Cox Rd., Asheboro
Selling homemade baked goods, biscuits, various household items and clothing. For more information, call 336-301-2090.
Newsletter
To be added to our email list click here.
To view or download our current newsletter click the image below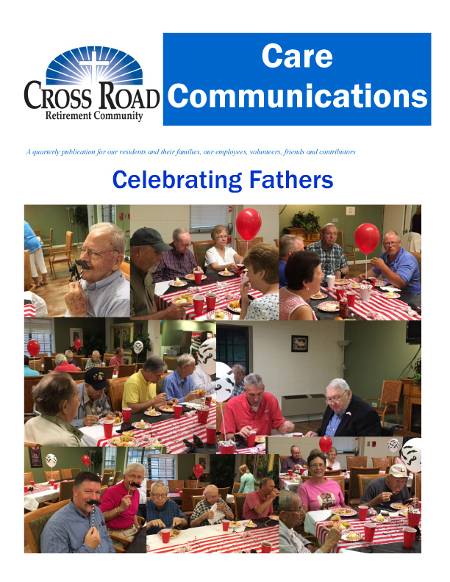 Click below to download archived newsletters