Our Mission
Cross Road Retirement Community is dedicated to providing exceptional residential, health and outreach services. Our qualified and caring team serves our residents with respect and dignity in an atmosphere of love. As a not-for-profit Christian ministry, we are committed to the changing needs of seniors and their families.
Our History / Who We Are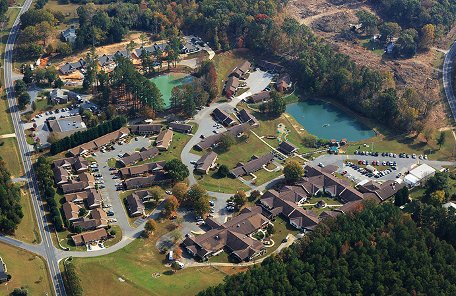 Cross Road Retirement Community is a not-for-profit organization that was founded in 1982 as a ministry of Cross Road Baptist Church. Its mission is to provide physically, spiritually, emotionally, and socially enriching services to senior adults.
Cross Road accepted its first resident in 1983. Since then, it has provided more than 1,800 individuals with quality care and a secure lifestyle while offering to residents' families the peace of mind that comes from knowing their loved ones are in a beautiful and safe environment.
Cross Road Retirement Community operates a dynamic ministry to the community and is governed by an all-volunteer Board of Directors. Cross Road accepts as residents, men and women of all faiths and backgrounds.