Assisted Living Memory Care Center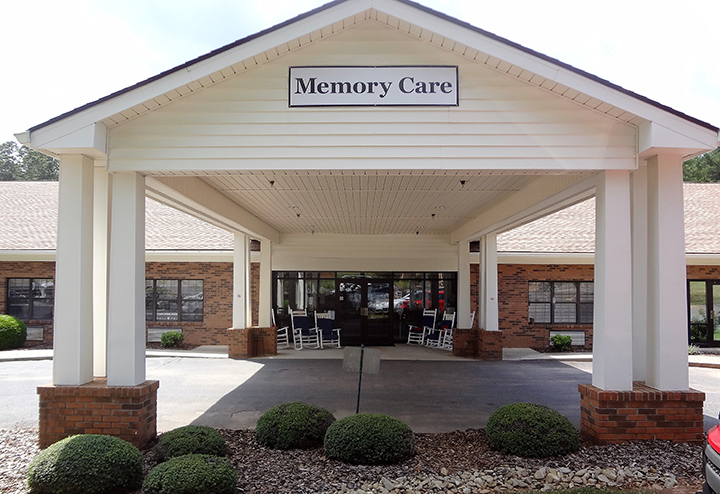 The Memory Care Center is a specially designed area, which offers a safe and secure environment that is at the same time "dementia" friendly. The furnishings are pleasant yet practical and the surroundings allow residents freedom of movement without encountering obstacles or entering restricted areas.
All exit doors are magnetically locked, which allows residents freedom of movement and a sense of independence. Our 24 hour video monitoring system gives added security.
A well-trained and qualified staff provides professional and compassionate care to our residents. The Memory Care Center incorporates a number of innovative features designed to meet specialized needs of Memory Care residents. The Cross Road Memory Care Center is the assisted living alternative for those suffering from Alzheimer's Disease or related memory disorders.
Download Our Brochure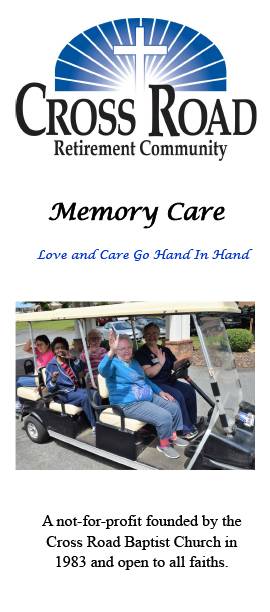 A Memory Care resident making a fairy garden
A Memory Care resident enjoying painting
A Memory Care resident making a pie using her own recipe
A Memory Care resident with a CNA
Memory Care residents head to Millstone Creek Orchards for Apple Week
Memory Care residents making paper quilts
A Memory Care resident enjoys the garden
Memory Care residents enjoy a ride on a golf cart
Our "Walk of Honor" in front of the Memory Care Center