Assisted Living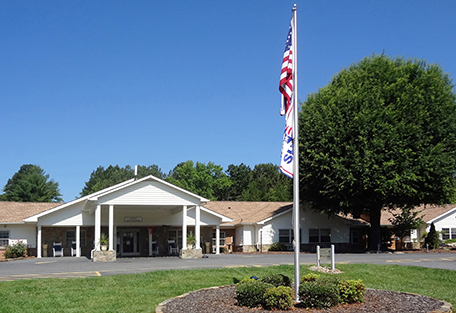 The Main Assisted Living Center is a residential community offering assistance with activities of daily living. Some are: bathing, dressing, grooming, medication management, toileting and ambulation.
Regularly scheduled activities ranging from Bingo to scheduled devotions offer residents social and intellectual stimulation.
Twenty four hour video hall monitoring via security cameras with nurse call screens at each station provides added security and safety.
A well-trained and qualified staff provides professional and compassionate care to our residents.
The Assisted Living Center is licensed by the State of North Carolina Department of Health and Human Services in Raleigh.
Download Our Cross Road Brochure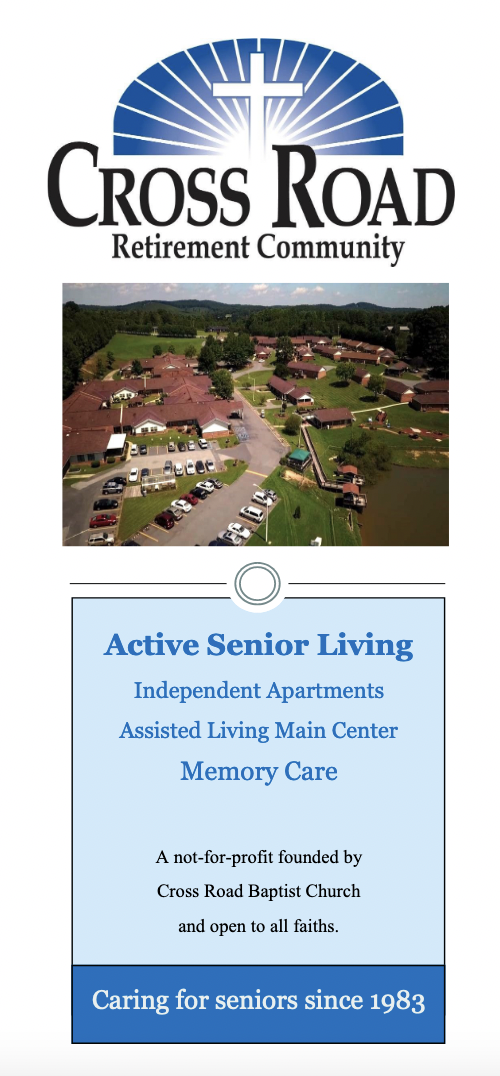 Our Assisted Living outdoor patio area
Two of our Assisted Living residents, who happen to be sisters, enjoy some time together
Our natural area outside our Assisted Living Center
One of our CNAs and an Assisted Living resident
One of our Cross Road vans that assists residents with their appointments
An Assisted Living resident gets his blood pressure checked